Patio & Porch Washing Professional For Beautiful Dover Outdoor Living Spaces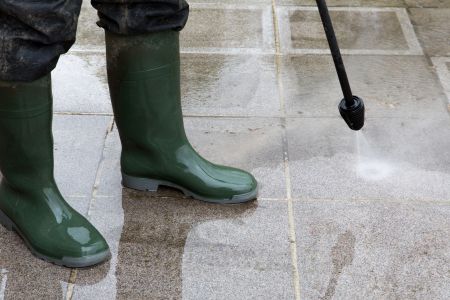 Does your favorite outdoor paved surface lack the look it once had? Have mold and moss darkened that once bright and attractive surface?
Patio and porch washing for your Dover home will remove these and other contaminants that are not only unattractive but also can be dangerous to your family and friends. Paved surfaces like patios are high-traffic areas and should be a top priority on your home maintenance list.
Vanguard Power Washing's team of professionals performs the premier pressure washing in Dover. Take patio washing off your to-do list and put it on ours. Patio and porch washing ultimately results in:
Removal of existing contaminants
Prevention of future weed growth
Improved footing
Longer life for pavers and concrete
Patio and porch washing is one facet of house washing, and our professionals at Vanguard Power Washing will utilize our expertise to restore a look you will be proud of. Sometimes a traditional pressure washing treatment of your Dover home just isn't enough. Vanguard Power Washing can accommodate your outdoor living space cleaning needs by also offering:
Sidewalk cleaning
Commercial pressure washing
Roof cleaning
Soft-washing is also an option, and this includes adjusting water pressure and temperature to preserve the existing building material and cleanse it of the contaminants that need to be removed.
We Also Offer Premium Patio Cleaning
Our pressure washing professionals use the latest and best methods to treat the varied paved surfaces around your home, including your patio. This typically well-used area is subject to heavy foot traffic and the impact of weather. So we will tailor our treatment plan to fit your requirements.
Patio surfaces vary from traditional concrete to aggregate stone to pavers and cobblestone. The type of surface doesn't matter to Vanguard Power Washing, but what does matter is a clean, attractive result when we complete our treatment.
We will turn the pressure and temperature up or down, depending on the condition and materials of the patio. And we take great care in washing away the contaminants that often result in unwanted stains. So for the best in the business when it comes to porch and patio cleaning, look no further than Vanguard Power Washing.
CALL YOUR DOVER PRESSURE WASHING EXPERTS TODAY!