About Vanguard Power Washing - A Dover Pressure Washer You Can Trust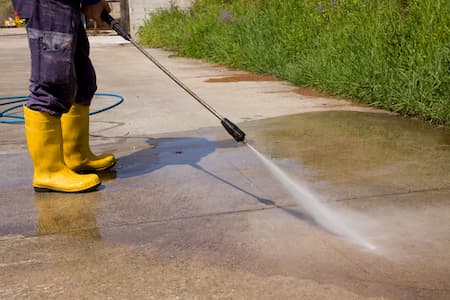 We are proud to serve customers in the Dover area and have developed a reputation as a pressure washer you can trust. Vanguard Power Washing is the most trusted name in the business and the professional you want to call for pressure washing in Denver.
No pressure washer can boast the varied services we offer. Add to that the fact we are available for free estimates, and chances are Vanguard Power Washing has a service plan to fit your exact needs.
When you contact us, you can expect:
Prompt and professional service
Fair and competitive estimate
Treatment plan specific to your needs
100% satisfaction
Vanguard Power Washing not only performs standard private property treatments, but we also are proud to handle your commercial property. Storefront washing removes dirt, grime, and other contaminants to keep the windows, siding, bricks, and entryway in pristine condition.
We know all too well how important first impressions are, so we make it a priority to pressure wash the sidewalks and parking lot outside your business as well. Customers and clients want to know they are walking into a professional atmosphere; we help set that tone with thorough exterior cleaning.
Vanguard Power Washing has been in the pressure washing business for several years, and our team of professionals are passionate and dedicated. No job is too big or too small, too difficult or too simple. We approach each project with a solid, well-designed plan, with the overall goal being your full satisfaction.
CALL YOUR DOVER PRESSURE WASHING EXPERTS TODAY!