Vanguard Power Washing Is Smyrna's Top Pressure Washing Service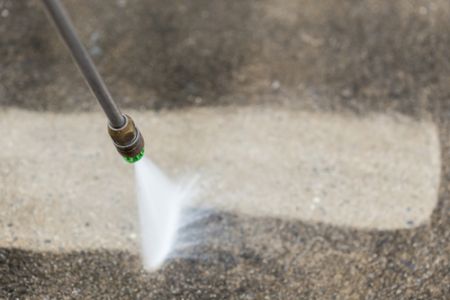 Pressure washing encompasses many features, but none is more important than choosing the professional to do the job for you. In Smyrna, Vanguard Power Washing is the company you want.
When it's time to clean up the exterior of your Smyrna home, we will inspect the property, prepare the bid, and then deliver a personalized pressure washing service plan that will restore your house to your specifications. Our experts always put the customer first.
And if you're not sure precisely what pressure washing will do for you, consider the following treatment options offered by Vanguard Power Washing:
Roof cleaning
Patio and porch washing
Parking lot cleaning
If you've never realized the benefits of having a professional pressure washing company handle these tasks for you, prepare to be impressed. Our team of professionals uses the latest and best treatments methods and equipment to remove contaminants and keep them from returning for as long as possible.
Bringing in a professional pressure washing outfit is the best option, especially if you're a homeowner who isn't interested in another DIY project.
What To Do When Your Smyrna Home Requires Roof Cleaning
The answer to this question is a simple one: Call Vanguard Power Washing. Roof cleaning is an essential home maintenance necessity. Over time, contaminants work their way between the cracks of your shingles or other roofing material. Moss, mildew, and pollen combine to create a potential health challenge for you and your family.
A proper roof cleaning treatment will remove these allergens, as well as other eyesores that make your roof look older than it is. We'll get to the hard-to-reach spots and not just remove the dirt that's there but clean the surface and the grooves.
Rid your Smyrna Home Of Pesky Pollutants; Schedule A Pressure Washing Treatment"
A complete pressure washing treatment is what some homeowners prefer. Of course, Vanguard Power Washing can perform any one task or a full menu of them. The overall pressure washing process is incredibly impactful if you plan to put your house on the market. Your curb appeal and resale value will most assuredly go up while your level of stress and worry go down.
This treatment covers everything, from top to bottom, and the desired results will be immediate. Sometimes we just don't see those black streaks on the roof, faded color on the siding, or dirt and grime on windows and window frames.
A thorough pressure washing treatment will cover all the surfaces that need attention and leave you smiling with pride at the look of your property.
Reviews & Testimonials on Vanguard Power Washing in Smyrna, DE
There are currently no reviews or testimonials, check back soon!
CALL YOUR DOVER PRESSURE WASHING EXPERTS TODAY!