Seaford's Leader in Pressure Washing Services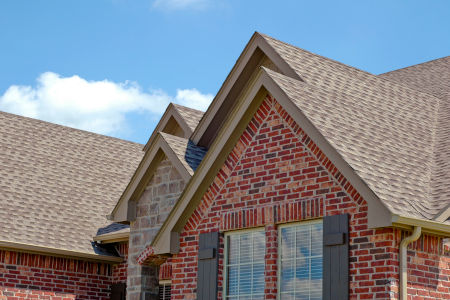 When was the last time you pressure-washed the exterior of your Seaford home? If it's been a while and you want to restore the look it once had, or you simply want to prepare the surface for a fresh coat of paint, Vanguard Power Washing can do the job for you.
Pressure washing involves much more than cranking up the water pressure and blasting the side of your house. That's probably the last thing you want to do. Jobs like these require skills and commitment, and Vanguard Power Washing lives up to this billing.
Your Seaford home deserves the best possible treatment available, and a thorough pressure washing will cleanse your siding, stucco, brick, or wood exterior. You'll be amazed when we're finished -- it will look as good as new.
Your Seaford Home Likely Is Overdue For Roof Cleaning
Vanguard Power Washing will complete this essential home maintenance project for you. Our team of pressure washing professionals uses the most up-to-date methods and equipment to cleanse your roof of the contaminants that find their way onto your roof and into the cracks.
Not only will our pressure washing team rid your roof of mold, mildew, moss, and other allergens, we will take create care when we do so to preserve every roof we work on -- old or new.
We also will ensure your gutters and downspouts flow freely. Leaves, twigs, and other objects never seem to be lacking, and coupled with dirt and grime, your gutters easily can clog. We'll make sure this doesn't happen to you.
Why Stop With The Roof? Give Your Whole Seaford Property A Thorough Pressure Washing Treatment
House washing shouldn't be an intimidating endeavor. Instead, it should be something to be proud of once the project is completed. A full treatment would include:
Roof cleaning
Window washing
Pavement/driveway cleaning
Gutter brightening
We also can handle rust removal and driveway cleaning. It's all part of our commitment to complete service for you -- the customer. We will focus on tailoring a pressure washing treatment plan that is specific to your needs. Some homes are older and require a softer pressure washing touch. Others can withstand higher pressure.
Regardless of what you need in terms of pressure washing, one thing is certain: Vanguard Power Washing lives up to its name and offers the premier pressure washing service in and around Seaford.
Reviews & Testimonials on Vanguard Power Washing in Seaford, DE
There are currently no reviews or testimonials, check back soon!
CALL YOUR DOVER PRESSURE WASHING EXPERTS TODAY!