Commercial Window Cleaning For Dover Businesses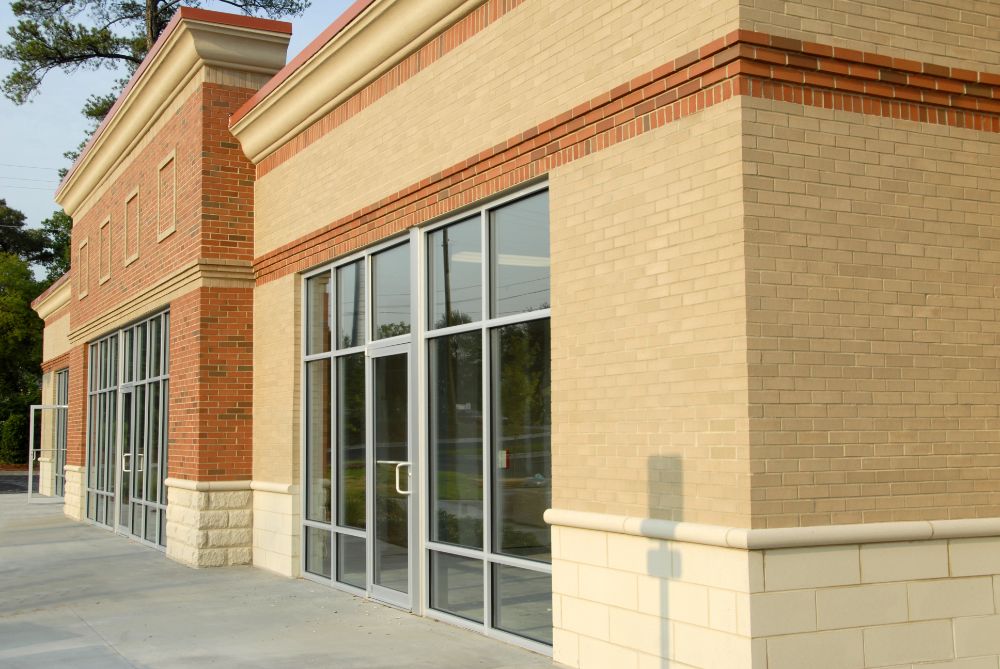 If your Dover business or commercial property is looking a little worse for wear, spruce it up by treating your facade to a commercial window cleaning from Vanguard Power Washing! We at Vanguard Power Washing understand that there's no "window shopping" through grimy streaky windows. Allow us to boost your curb appeal and potentially increase your business by giving you the crystal clear windows you deserve with a commercial window cleaning.
People often judge a business by its, and if they see grimy, unwashed windows, they're more likely to assume the business is poorly maintained in other areas too, even if that isn't the case. Maintaining a business' curb appeal is crucial for attracting new and returning customers, and keeping your windows clean and inviting is a great way to do that! Clean windows make your business look fresh and new, and they allow curious customers to get a peek inside! Commercial window cleaning also has the potential to improve your building's energy efficiency- if you have ample natural light indoors during the day, you don't have to depend so heavily on artificial lighting.
Business Glass & Window Washing
Vanguard Power Washing is one of the top providers of window cleaning for Dover, and it is clear to see why! If you're on the lookout for a reliable commercial window cleaning service, it's crucial that you get a team with the proper tools and expertise. Vanguard Power Washing has several years of window cleaning experience- it's all we do! Window washing can go awry in amateur hands, and potential damage to your windows is not a risk you should take when cleaning your business!
What Can Vanguard Power Washing Do For You?
The results of our window cleaning services speak for themselves- ultra clean, crystal clear glass that invites lots of natural light indoors and is begging customers to look through! The results aren't just aesthetic, though. Lots of the elements that make up the grime that coats your glass can be damaging to your windows. By having your windows professionally cleaned regularly, you ensure that your glass stays in quality condition for a long time. We offer all kinds of services to keep your windows in tip-top shape, such as:
Roof cleaning
Gutter cleaning
Sidewalk & driveway washing
And more!
To schedule one of our many services or to receive a free estimate, call Vanguard Power Washing at 302-228-2010 today!
CALL YOUR DOVER PRESSURE WASHING EXPERTS TODAY!