Dover's Top-Notch Parking Lot Washing Professionals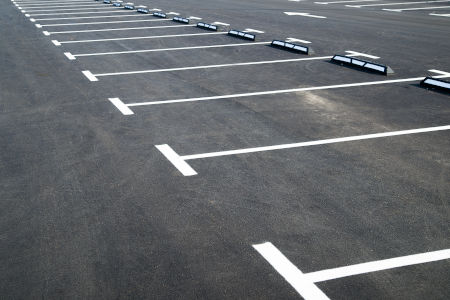 From small parking areas to larger lots, Vanguard Power Washing has the skills and equipment to handle any size parking lot washing job in Dover.
This paved service is an essential aspect of your business, and while it's not as attractive as sparkling windows and an enticing facade, the parking lot must be safe, clean, and functional. That's where we come in.
Vanguard Power Washing is the professional outfit to contact for Dover pressure washing. Our prices are competitive, our staff is professional and prompt, and our results speak for themselves. The advantages of parking lot washing include:
Removal of oil, grease, and fuel stains
General power washing to remove dirt and grime
Cleansing of the surface to prepare for line painting
An aesthetically pleasing business feature
Whether your commercial parking lot is big or small, asphalt or concrete, it doesn't matter to us. We will tailor a parking lot washing plan to fit your exact needs and guarantee you will be pleased with the results.
This same approach holds true if we are conducting gas station washing. These surfaces, however, generally require more decontamination, which we handle with environmentally friendly detergents and, if necessary, a more powerful pressure washing stream.
Our experts will pay special attention to the area around the fuel pumps where gasoline and diesel fuel, along with oil leaks and even food stains, always seem to linger. Thorough pressure washing will remove these eyesores and restore a more pleasant look.
Parking Garage Cleaning Is A Must
Think about how much concrete it takes to build a parking garage. And then consider what's required in order to maintain it.
Power washing a parking garage is just as important as parking lot washing, only this process also includes ramps, walls, and many other concrete surfaces where dirt, dust, and grime accumulate over time. Our power washers get into the corners and cracks and flush out not only the dirt but also ensure no vermin have taken up residence in those hard-to-get-to spots.
From the top of the parking garage to the ground floor, we size up each job and offer our absolute best parking lot washing service to Dover businesses. We are proud to offer this service to commercial property owners.
CALL YOUR DOVER PRESSURE WASHING EXPERTS TODAY!