Milford's Go-To For Professional Pressure Washing Services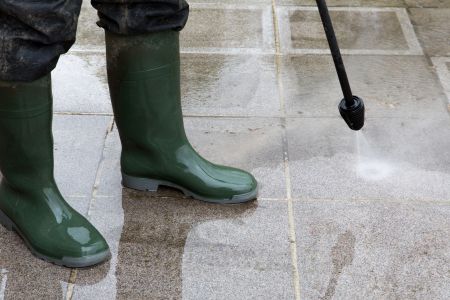 When you consider all that goes into home maintenance, house washing and driveway cleaning might not be at the top of every homeowner's list. But they should be.
The premier Milford pressure washing team is Vanguard Power Washing. We bring a wealth of experience to the pressure washing business and perform varied treatments, including:
Roof cleaning
Building washing
Sidewalk cleaning
Naturally, we perform all these tasks, and traditional house washing is another one of our top-rated services. We can help you complete some items on your home improvement/home maintenance list by cleaning the exterior of your home and giving you a sense of pride when we're finished.
Pressure washing your Milford home is one of the keys to prolonging the life of the materials used on your roof, siding, and windows. And with high heat and humidity, along with tree pitch and other annoying factors that negatively impact the look of your home, your exterior is likely due for treatment.
Schedule A Roof Cleaning Treatment Today in Milford
Roof care involves much more than keeping the gutters and drains clear of debris. Pressure washing removes contaminants that not only find their way onto the surface of your roof but likely will lurk between small spaces between traditional and ceramic shingles.
Tree pitch is sticky and sometimes very difficult to remove. And if left untreated, it can become a problem. Trimming tree branches will help, but the best course of treatment to remove existing pitch spots is pressure washing.
Your Milford Home Likely Is Due For A Pressure Washing Treatment
If the seasons are tough on the exterior of your Milford home, or if you didn't get around to pressure washing your home last spring, there's no time like the present. Vanguard Power Washing can restore the look you want your home to have.
Curb appeal and increasing your home's value are key considerations in the current real estate market. Give both a boost and contact our team of professionals to perform a thorough and caring pressure washing treatment.
We know when to adjust the pressure and temperature and ensure our practices will result in the highest level of cleanliness that can be achieved. That's our professional guarantee.
Reviews & Testimonials on Vanguard Power Washing in Milford, DE
There are currently no reviews or testimonials, check back soon!
CALL YOUR DOVER PRESSURE WASHING EXPERTS TODAY!